Head of Product, Flow Protocol/Principal Product Manager
This job is no longer accepting applications.
Flow is the blockchain for builders. Created by Dapper Labs, the team behind CryptoKitties, Flow blockchain is designed for a new generation of consumer apps, games, and the digital assets that power them. Flow helps developers build the kinds of applications people want to use, with a focus on consumer-friendly onboarding and the ability to handle mainstream scale.
We are looking for a Principal Product Manager to be the Head of Product for Flow Protocol, the core engine of the network, reporting to Dieter Shirley, inventor of Flow and CTO of Dapper Labs. You'll have a voice as a core member of the leadership team and a direct line to Roham, Dapper Labs' CEO as well.
As the ideal candidate, you are deeply technical and have a deep understanding of distributed systems. You're either a blockchain expert already or can quickly get an appreciation for the realities a product network like Flow faces in a decentralized environment with byzantine actors after some Googling. You have a proven track record in delivering well architected technical products which operate reliably and with high performance at scale. You are a passionate advocate and proponent of open source software and empowered teams and are ready to be an active evangelist and pioneer in open architectures and decentralized systems.
You don't need to be a crypto expert but be ready to become one. Here is some reading to get you excited from one of our investors, A16Z:
https://a16z.com/crypto/#vertical-landing-investment-thesis
A little about us:
The Flow team is a humble and curious bunch of builders and scientists who share a passion for blockchain technology and the new kinds of software it enables. Our people are our greatest strength: our diverse team flourishes in an environment where personal autonomy and professional growth are encouraged. We value our culture above all else; regardless of where you came from or what you studied, your role here will necessitate both a high level of creativity and strategic thinking on complex issues.
What we'll accomplish together:
Own the strategy and deliver the technical product roadmap for the Flow blockchain in close collaboration with leadership, engineering, and developer experience teams, as well as industry and community partners.
Define and implement mechanisms to ensure nodes in the ecosystem are well- behaved and adhere to the protocol. Ensure that cryptographic constructions and incentives are well designed and appropriate. Drive improvements to speed, cost, scalability and efficiency for the protocol.
Create and execute strategic growth plans with quantifiable results to scale our product and business.
Leverage deep business and technical understanding of the blockchain industry, emergent development trends, and competitive landscape to inform the roadmap and advise internal stakeholders on areas of risk and opportunity.
A little about you:
12 years of combined engineering and technology product management experience in core infrastructure products (e.g. databases, queuing, orchestration).
3 years of product leadership of widely-used distributed (or decentralized) infrastructure services.
Experience in scaling products through constant learning and experimentation, in fast-paced and rapidly changing industries
Strong analytical and problem-solving skills, matched with the ability to tell a story with the data.
Ability to think strategically, learn quickly, prioritize effectively and succeed in fast-paced and uncertain environments while acting autonomously.
An entrepreneurial mind-set and a passion for using emerging technology and data to solve unmet user needs.
Location: remote PST time zone or Vancouver, BC
More about Dapper Labs:
Dapper Labs is the world's first blockchain entertainment company. We are the creators of industry-leading experiences including CryptoKitties and NBA Top Shot, as well as Dapper Wallet, the simplest way to manage your assets and use the blockchain. We are also the original developers behind Flow, a new decentralized blockchain designed from the ground up for scalability and ease of use.
Our mission at Dapper Labs is to make the world a more open, empowering, and enjoyable place through consumer adoption of decentralized technologies. We have raised over $350M from leading VCs including Fred Wilson (USV) and Chris Dixon as well as Venrock, Samsung, Google Ventures, Coatue, NBA players, and global artists, among others. Dapper Labs partners include the NBA and NBPA, the NFL-PA, Ubisoft, Warner Music, Turner, Dr. Seuss, Genies, and the UFC, as well as 100+ others.
Visit our website to learn even more about Dapper Labs, including information about benefits and perks.
Apply
Your application has been successfully submitted.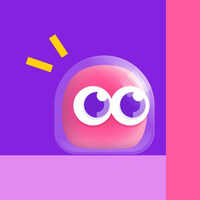 The serious business of fun and games on the blockchain No jargon or nonsense. Just good fun. Dapper Labs uses the power of play to deliver blockcha...