Athlete Partnerships Manager, NBA Top Shot
This job is no longer accepting applications.
We're looking for an Athlete Partnerships Manager to join us, help build a player marketing strategy for NBA Top Shot, and establish long-lasting relationships with players and agents across the NBA world.
The ideal candidate has previous experience working with athletes and/or high-profile public figures, is extremely organized, and a great communicator.
Dapper Labs is responsible for the launch of NBA Top Shot and it has been one of the fastest-growing marketplaces in history. We are building the future of sports collectibles and are currently expanding outside of the NBA to help deliver digital collectibles to other leagues and franchises around the globe. 
What we'll accomplish together:
Take the lead on player onboarding, and activation for NBA Top Shot.
Develop content series and marketing campaigns around athletes for NBA Top Shot.
Handle all athlete logistics in terms of booking, contracts, and finance from identification to negotiation to final execution.
Manage all the day-to-day athlete and agency relations.
Identify and book athletes for various NBA Top Shot activations and experiences.
A little about you:
You are capable of applying your skills across a variety of use cases; inflexible specialists need not apply.
We believe in processes and the power of planning, but you will often have to roll with the punches and prioritize the most impactful tasks on the fly.
An organized, and experienced multi-talker, able to manage and keep track of multiple projects and deals.
More about Dapper Labs:
Dapper Labs is the world's first blockchain entertainment company. We are the creators of industry-leading experiences including CryptoKitties and NBA Top Shot, as well as Dapper Wallet, the simplest way to manage your assets and use the blockchain. We are also the original developers behind Flow, a new decentralized blockchain designed from the ground up for scalability and ease of use.
Our mission at Dapper Labs is to make the world a more open, empowering, and enjoyable place through consumer adoption of decentralized technologies. We have raised over $350M from leading VCs including Fred Wilson (USV) and Chris Dixon as well as Venrock, Samsung, Google Ventures, Coatue, NBA players, and global artists, among others. Dapper Labs partners include the NBA and NBPA, the NFL-PA, Ubisoft, Warner Music, Turner, Dr. Seuss, Genies, and the UFC, as well as 100+ others.
Visit our website to learn even more about Dapper Labs, including information about benefits and perks.
Apply
Your application has been successfully submitted.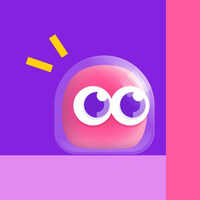 The serious business of fun and games on the blockchain No jargon or nonsense. Just good fun. Dapper Labs uses the power of play to deliver blockcha...