LiveOps Producer - NBA Top Shot
We're making an innovative sports product that brings a new digital collectible experience to all fans of the NBA. We're looking for a passionate NBA fan who wants to create the most exciting new collectibles as part of a live operations team focused on quality and timeliness.
The ideal candidate will bring extensive knowledge of the entire NBA, its players, the teams and its history to ensure that we produce collectibles on blockchain year-round to NBA fans.
As a Live Operations Producer on the team, you will be responsible for partnering with team leaders to create each collectible using content provided by multiple partners. You will assemble content, verify it for accuracy and deliver it to fans around the world. This is a year-round process that requires a dedicated expert to monitor live NBA games and assemble content close to real-time. A deep passion for the NBA along with a keen attention to detail is required to be successful in this role.
What we'll accomplish together:
Assemble finished digital collectibles using content delivered from the NBA on a regular cadence.
QA the collectibles to ensure accuracy of the information and a high level of production quality.
Maintain a steady flow of new content as games are played.
Collaborate on the upcoming stream of collectibles and merchandising strategy.
Create collections of content during the offseason.
A little about you:
Extensive knowledge of the NBA, the players, it's history and what fans want.
Deep understanding of NBA fans and the culture of basketball.
Excellent and up to date knowledge of basketball rules and terminology.
Experience with sports collectibles/trading cards and the collector mindset.
Proficient with computer data entry.
Able to quickly learn and master custom computer tools and interfaces.
Excellent verbal and written skill.
Able to work evenings and weekends as needed.
Confident team collaborator who is comfortable taking direction or setting direction.
Solid communication skills with the ability to interact at all levels of management.
More about Dapper Labs:
Dapper Labs is the world's first blockchain entertainment company. We are the creators of industry-leading experiences including CryptoKitties and NBA Top Shot, as well as Dapper Wallet, the simplest way to manage your assets and use the blockchain. We are also the original developers behind Flow, a new decentralized blockchain designed from the ground up for scalability and ease of use.
Our mission at Dapper Labs is to make the world a more open, empowering, and enjoyable place through consumer adoption of decentralized technologies. We have raised over $600M from leading VCs including Fred Wilson (USV) and Chris Dixon as well as Venrock, Samsung, Google Ventures, Coatue, NBA players, and global artists, among others. Dapper Labs partners include the NBA and NBPA, the NFL-PA, Ubisoft, Warner Music, Turner, Dr. Seuss, Genies, and the UFC, as well as 100+ others.
Visit our website to learn even more about Dapper Labs, including information about benefits and perks.
Apply
Your application has been successfully submitted.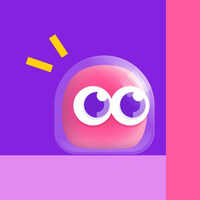 The serious business of fun and games on the blockchain No jargon or nonsense. Just good fun. Dapper Labs uses the power of play to deliver blockcha...