Compliance Director
This job is no longer accepting applications.
We're looking for a Compliance Director who will report to our a Chief Compliance Officer. You will help us build out, update and manage a whip smart compliance team that is dedicated to the safety of our platform and community by eradicating financial crime. You will be leading the development of our transaction monitoring program that is tasked with effectively mitigating risks associated with NFTs and payments. You love to be challenged by sanctions and NFT questions and know the difference between reject and blocked property. You will be a strong partner to the business and help advise them on how we can implement compliance into the product. The ideal candidate has insatiable curiosity, unmatched work ethic, and practices leadership by example.
As Compliance Director, you'll help build and grow a compliance program that is designed to effectively navigate the complex and evolving set of rules and regulations within the digital collectibles space. You will be responsible for managing the transactions monitoring, and investigations team. Additionally, you will be helping to lead the sanctions program. You will work closely to with KYC manager and advise on how to fine tune KYC/EDD to help further reduce user friction. You will be the point person and lead problem solver for all escalations originating from the Compliance Team. In addition, you will be responsible for developing new hire and leading ongoing training for the Compliance Team, as well as ensuring compliance with Firm policies.
What we'll accomplish together:
Innovate and create industry leading proactive controls for transaction monitoring and investigations by further developing the program that detects illicit activity with precision in this novel space
Work closely with our third party compliance vendors and ensure that our rules are tuned for our business model
Manage AML Operations which includes review of escalated alerts and investigations along with KPI metrics using AML and industry knowledge
Oversee the review and analyze unusual account activity in customers' accounts
Maintain an effective customer risk rating program
Work with the Compliance Team on enhancements of the AML/OFAC monitoring systems to ensure that appropriate parameters are in place to identify suspicious or fraudulent activity
Conduct BSA/AML/OFAC risk assessment at least annually with consideration of risks related to the Company's products, services, employees and geographies
Oversee the updating and revision of compliance policies and procedures
Oversee development and completion of necessary Company-wide training
Work closely with business line leads to ensure controls are appropriately documented and in place along with ensuring associated policies and procedures are up-to-date
Be the reliable Subject Matter Expert (SME) in AML and provide direction and assistance on AML alert dispositions
Strong understanding of sanctions compliance to assist in updating the sanctions compliance program
Develop, train, and lead a team of analysts
Build a world class compliance team that encourages cross functional experience and and a commitment to collective growth by working very closely with the KYC/CDD/EDD Manager
A little about you:
You have 10+ years working in regulatory compliance (ideally focused on cryptocurrency, or payments) and have an industry certification (ACAMS, ACFCS etc)
You have led a team of 5-10 individuals working across multiple focus areas and have worked closely with product
You have worked at a Fintech company and you prefer to get your hand's dirty. Extra points if within the crypto space.
You have experience and even a certification from a blockchain analytics software (Chainalysis, Elliptic, etc) company.
You believe in processes and the power of planning, but you will often have to roll with the punches and prioritize the most impactful tasks on the fly.
You have the ability to lead multiple high-impact initiatives to completion and can report on progress to Executive Leadership.
You have a data driven mindset and familiarity with SQL
Ability to develop and maintain detailed reporting and ability to report a summary of detected AML risks to the CCO
You have the ability to fine tune rules and strong transaction monitoring and sanctions experience
More about Dapper Labs:
Dapper Labs is the world's first blockchain entertainment company. We are the creators of industry-leading experiences including CryptoKitties and NBA Top Shot, as well as Dapper Wallet, the simplest way to manage your assets and use the blockchain. We are also the original developers behind Flow, a new decentralized blockchain designed from the ground up for scalability and ease of use.
Our mission at Dapper Labs is to make the world a more open, empowering, and enjoyable place through consumer adoption of decentralized technologies. We have raised over $600M from leading VCs including Fred Wilson (USV) and Chris Dixon as well as Venrock, Samsung, Google Ventures, Coatue, NBA players, and global artists, among others. Dapper Labs partners include the NBA and NBPA, the NFL-PA, Ubisoft, Warner Music, Turner, Dr. Seuss, Genies, and the UFC, as well as 100+ others.
Visit our website to learn even more about Dapper Labs, including information about benefits and perks.
Apply
Your application has been successfully submitted.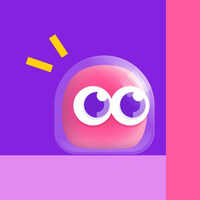 The serious business of fun and games on the blockchain No jargon or nonsense. Just good fun. Dapper Labs uses the power of play to deliver blockcha...