SVP Product, Dapper Sports
This job is no longer accepting applications.
We are looking for a visionary leader to lead the product organization for Dapper Sports.
The ideal candidate is compelled by the applications and opportunities of blockchain technologies and related entertainment and is enthusiastic about bringing the benefits of decentralization to a global consumer audience. We are looking for an innovative and inspirational product leader that has led consumer facing applications and services at scale.
What we'll accomplish together:
Lead the product development and design organization for Dapper Sports, serving as both vision holder, coach, mentor and advocate for a high performing team.
Embody the role of voice of the customer, directly engaged with both the vibrant community of users and the performance data to speak to the surprise, delight and impact that the product should deliver. 
Serve as a key thought partner to the broader executive team with all matters product related and lean in with a bias towards action and service for all matters related to product development for Dapper Sports.
Provide insights that elevate the Dapper Sports PM organization while expertly balancing decisions based upon both data and creative elements.
Relentlessly canvas and study the entirety of the blockchain entertainment ecosystem to ensure your organization is continuously diagnosing and learning from industry trends and emerging technologies.
Own the product roadmap and strategy and work closely with your direct reports in a participatory manner to elevate the entirety of the consumer experience.
Define and execute bold beats and features that distinguish your offerings in the market and position the portfolio to lead and at times shock the marketplace with innovation.
Promote and instill a culture of inclusion and reward within your division; continuously measure and take the pulse of the entirety of your employee base to insure success and participation.
Leverage user research and data analysis to help share features and elements of your product offerings while relentlessly listening to the voice of your consumer in all available channels.
Participate in the broader PM blockchain community as a leader and advocate of the practice. Elevate the PM discipline at the company to position Dapper Labs as an employer of choice on a global stage.
Tirelessly work with peers and stakeholders across the company to foster partnerships and working relationships that amplify the product offerings in your portfolio.
A little about you:
Demonstrated product leadership experience, with a focus on leading consumer driven apps and services at mass audience scale.
A deep prior history of experience as a product manager that demonstrates a career progression of greater scope and responsibility as time has progressed.
Direct experience with games and/or apps that have served millions of concurrent users is a plus.
Highly technical and able to interface with engineers.
Deep experience with live operations and the ability to build product to work in a corresponding manner.
Experience scaling products as an organizational leader through constant learning and experimentation, in fast-paced and rapidly changing industries.
Advanced analytical and problems-solving skills, matched with the ability to tell a story with the data.A keen and well developed sense of design and all creative elements that form the totality of elegant features.
Overall commitment and interest for the consumer web3 space
More about Dapper Labs:
Dapper Labs is the world's first blockchain entertainment company. We are the creators of industry-leading experiences including CryptoKitties and NBA Top Shot, as well as Dapper Wallet, the simplest way to manage your assets and use the blockchain. We are also the original developers behind Flow, a new decentralized blockchain designed from the ground up for scalability and ease of use.
Our mission at Dapper Labs is to make the world a more open, empowering, and enjoyable place through consumer adoption of decentralized technologies. We have raised over $600M from leading VCs including Fred Wilson (USV) and Chris Dixon as well as Venrock, Samsung, Google Ventures, Coatue, NBA players, and global artists, among others. Dapper Labs partners include the NBA and NBPA, the NFL-PA, Ubisoft, Warner Music, Turner, Dr. Seuss, Genies, and the UFC, as well as 100+ others.
Visit our website to learn even more about Dapper Labs, including information about benefits and perks.
Apply
Your application has been successfully submitted.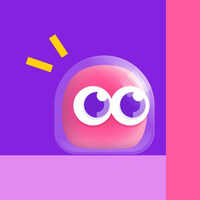 The serious business of fun and games on the blockchain No jargon or nonsense. Just good fun. Dapper Labs uses the power of play to deliver blockcha...