Talent Strategy Program Manager
This job is no longer accepting applications.
We're looking for a Talent Strategy Program Manager to help us identify, articulate and develop a best in class employee experience and Learning and Development strategy for Dapper Labs. As part of a fast-growing global, and remote team, this role will be responsible for developing and providing scalable, repeatable, and transferable processes, methodologies, playbooks and tools. The role will partner with leadership in both HR and across the business to foster our culture and the growth of our company's most valuable asset - people!  
What we'll accomplish together:
You will partner with the Business Strategy & Development, Director plus senior P&C Leadership to roll out training programs that focus on enabling the workforce to achieve the highest level of organizational success.
You will partners with leadership to establish a solid understanding of the vision, purpose, and expected business benefits of a program.
You will help in managing the scope, budget, planning, communication, risk management, and project management for one or more people services.
You will jump in to develop, initiate and maintain effective company-wide programs for areas such as employee engagement, promotions, succession planning and more.
You will lead the collection, analysis and maintenance of data gathering to inform targeted leadership development (e.g., succession planning).
You will ensures measurable KPIs are defined and aligned to company goals and objectives.
You will lead the maintenance and execution of employee coaching programs for managers and employees investing in their success across Dapper Labs.
You will manage the program-level decomposition of work across multiple delivery teams as needed.
You will ensure the timely delivery of business value and the efficient use of organizational resources.
You will ensure that organization-wide talent management and performance management initiatives are focused and aligned on improving operational and program efficiencies and effectiveness.
A little about you:
You're a strategic thinker, quickly understand how the business works and have the ability to create credibility within the workspace.
You are capable of applying your skills across a variety of use cases and have experience in both creating internal people programs, but also implementing and facilitating training sessions when called for.
You have exceptional interpersonal, communication and leadership skills, as you work with a wide variety of stakeholders within the company.
You have stellar management and organizational skills, and are highly experienced in working with data, statistics and developing metrics while turning them into a "story" to help articulate sentiment and program goals.
More about Dapper Labs:
Dapper Labs is the world's first blockchain entertainment company. We are the creators of industry-leading experiences including CryptoKitties and NBA Top Shot, as well as Dapper Wallet, the simplest way to manage your assets and use the blockchain. We are also the original developers behind Flow, a new decentralized blockchain designed from the ground up for scalability and ease of use.
Our mission at Dapper Labs is to make the world a more open, empowering, and enjoyable place through consumer adoption of decentralized technologies. We have raised over $600M from leading VCs including Fred Wilson (USV) and Chris Dixon as well as Venrock, Samsung, Google Ventures, Coatue, NBA players, and global artists, among others. Dapper Labs partners include the NBA and NBPA, the NFL-PA, Ubisoft, Warner Music, Turner, Dr. Seuss, Genies, and the UFC, as well as 100+ others.
Visit our website to learn even more about Dapper Labs, including information about benefits and perks.
#LIremote
Apply
Your application has been successfully submitted.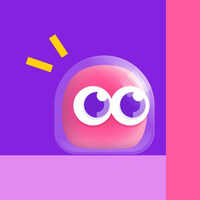 The serious business of fun and games on the blockchain No jargon or nonsense. Just good fun. Dapper Labs uses the power of play to deliver blockcha...