Producer / Project Manager (NFL All Day)
We're looking for an experienced, organized, and versatile Producer/Project Manager to help us break new ground in game-making by launching high-quality blockchain games for the mass market.
The ideal candidate can break down big projects into digestible tasks, drive costing, sprint planning, and keep the team on track. You always know the status of things and have a plan to mitigate risks. When you're not driving the project forward, you can step in to pinch hit for Product and Design.
A little about us:
Dapper Labs is the company behind CryptoKitties. Formed in February 2018, Dapper Labs was spun out of Axiom Zen to spread the benefits of decentralization through the power of play, fairness, and true ownership. Notable investors in Dapper Labs include Andreessen Horowitz, Union Square Ventures, Venrock, Google Ventures, Samsung, and the founders of Dreamworks, Reddit, Coinbase, Zynga, and AngelList, among others. CryptoKitties is the world's most popular blockchain application outside of cryptocurrency exchanges.
What we'll accomplish together:
Build project plans that inspire confidence in the team
Keep the teams productive and motivated
Foster creative and scalable production solutions, improving the quality of the product and efficiency of the team
Work collaboratively with Artists, Designers, Product Managers, Engineers, Analysts, and cross-functional teams to facilitate well planned and executed features
Create a sustainable and repeatable process around the work that we do
Build Blockchain mobile, PC & web games that the world loves to play
A little about you:
7+ years of Production experience in PC, Web & Mobile free-to-play games
Strong verbal and written communication skills and ability to organize project workflow from initial concept to final release and post-release support
An ability to embrace an environment that iterates constantly
Capable of wrapping your head around the challenges and opportunities inherent in blockchain technology
Strong exposure and confidence in identifying and analyzing KPIs then providing action items to ensure the sustainability of your project and team
Experience with all aspects of game design and development: concept, game progression, interface, monetization, and retention
Pride in creating a high-quality, addictive and social game feature-sets
Bachelor's degree or equivalent experience
Spreadsheet wizardry
Experience with Sport Games a plus
Six Sigma / Manufacturing project management experience a plus
Scrum certifications a plus
A little more about us:
Dapper team members are humble and curious entrepreneurs, builders, and tinkerers who share a passion to demystify blockchain technology and tap its potential to create change in the world. Our people are our greatest strength: our diverse crew flourishes in a distributed hierarchy where personal autonomy and professional growth are encouraged. We value our culture above else: regardless of where you came from, what you studied, or who you used to work for, your role here will necessitate both a high level of creativity and strategic thinking on complex issues. Everyone here is a founder, and no one fits in a box. We're all driven by an insatiable thirst for learning and development, and that's what brings us together.
More about Dapper Labs:
Dapper Labs, the company behind CryptoKitties, NBA Top Shot, NFL ALL DAY, UFC Strike and the Flow blockchain, uses blockchain technology to bring NFTs and new forms of digital engagement to fans around the world paving the way to a more open and inclusive digital world starting with games and entertainment.
Since it was founded in 2018, Dapper Labs has given consumer enthusiasts a real stake in the game by bringing them closer to the brands they love, building engaged and exciting communities for them to contribute to, and producing new pathways for them to become creators themselves. Dapper Labs' current studio partners include the NBA, NBPA, WNBA, WNBPA, LaLiga, NFL, NFLPA, Warner Music Group, Ubisoft, Genies, and UFC. We have raised over $600M from leading and notable investors including Andreessen Horowitz, Coatue, Union Square Ventures, Venrock, Google Ventures (GV), Samsung, and the founders of Dreamworks, Reddit, Coinbase, Zynga, and AngelList, among others.
Dapper Labs is accelerating the move to Web3 by building new apps and platforms that enable great user experiences while being accessible to hundreds of millions of fans of organizations like the NBA and NFL, for example. We're ready to empower even more to bring mainstream-ready user experiences and scale to web3 applications.
Visit our website to learn even more about Dapper Labs, including information about benefits and perks.
Apply
Your application has been successfully submitted.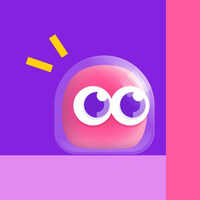 The serious business of fun and games on the blockchain No jargon or nonsense. Just good fun. Dapper Labs uses the power of play to deliver blockcha...