Senior Executive Recruiter
We are seeking a dynamic Senior Executive Recruiter that is interested in working on a wide array of positions supporting critical executive and leadership roles at the company. 
What we'll accomplish together: 
Own the recruitment process and work collaboratively with team members in a pod focused on Business and Leadership Recruiting.
Partner with internal executives on creating role requirements while defining and owning the corresponding candidate experience.
Drive the interview process and close candidates - including making and negotiating offers.
Leverage recruitment data to gain insights into the effectiveness of our strategies and processes.
Cultivate relationships with talent at all stages of the candidate journey to build a deep and diverse network for current and future opportunities.
Be a brand ambassador – create a best-in-class candidate experience for everyone we talk to and help us promote our employer brand.
Create heat maps to identify leaders across a variety of categories in industry.
Directly source for roles you are responsible for and calibrate profiles with company leadership.
Our ideal candidate: 
Demonstrated experience working as an executive recruiter in the tech space, ideally in-house at high-growth startups.
Demonstrated success in sourcing people at the top of their respective fields
Passionate for the business you support and think holistically to understand its strategy and competitive positioning.
Excellent interpersonal skills coupled with the ability to thrive in evolving, fast changing environments.
More about Dapper Labs:
Dapper Labs, the company behind CryptoKitties, NBA Top Shot, NFL ALL DAY, UFC Strike and the Flow blockchain, uses blockchain technology to bring NFTs and new forms of digital engagement to fans around the world paving the way to a more open and inclusive digital world starting with games and entertainment.
Since it was founded in 2018, Dapper Labs has given consumer enthusiasts a real stake in the game by bringing them closer to the brands they love, building engaged and exciting communities for them to contribute to, and producing new pathways for them to become creators themselves. Dapper Labs' current studio partners include the NBA, NBPA, WNBA, WNBPA, LaLiga, NFL, NFLPA, Warner Music Group, Ubisoft, Genies, and UFC. We have raised over $600M from leading and notable investors including Andreessen Horowitz, Coatue, Union Square Ventures, Venrock, Google Ventures (GV), Samsung, and the founders of Dreamworks, Reddit, Coinbase, Zynga, and AngelList, among others.
Dapper Labs is accelerating the move to Web3 by building new apps and platforms that enable great user experiences while being accessible to hundreds of millions of fans of organizations like the NBA and NFL, for example. We're ready to empower even more to bring mainstream-ready user experiences and scale to web3 applications.
Visit our website to learn even more about Dapper Labs, including information about benefits and perks.
Apply
Your application has been successfully submitted.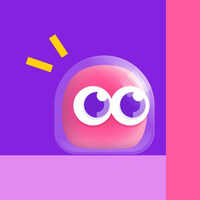 The serious business of fun and games on the blockchain No jargon or nonsense. Just good fun. Dapper Labs uses the power of play to deliver blockcha...