Technical Recruiter (Portfolio of Startups)
This job is no longer accepting applications.
At Axiom Zen, our mission is to shape the world through the impact of emerging technologies. In order to attack this ambition properly, we know that we must continuously seek the brightest minds and most innovative thinkers to collaborate and build towards our shared vision of the future together. Our history of shipping dozens of products and building independent businesses has required substantial organizational growth from the company's inception in 2012, growing to 30 team members in 2016 and over 150 today. 
We're proud of the accomplishments that have allowed us to grow at this rapid rate but know that this is only the tip of the iceberg in terms of the impact we seek to drive - and that our people are our most important resource in determining the magnitude of our success. To continue to deliver on our mission, we are looking to add to our team with a highly motivated and ambitious recruiter to find our next cadre of amazing engineers, creatives, and entrepreneurs. 
We have a high bar for talent. We're looking for someone who is energized by an environment that is dynamic and evolving, coupled with an unrelenting sense of urgency and results-driven mindset. Working with our team, you'll have the freedom to break from tradition and experiment with the boundaries of what's possible in talent acquisition. 
What we'll accomplish together:
Partner with business leaders to deeply understand the technology landscape and our differentiated approach to the market to optimize the organization's potential.
Own the full-cycle recruitment process. This will involve everything from partnering with leadership on forecasting and defining role requirements. Sourcing candidates, owning the candidate experience and interview process. And closing candidates; making & negotiating offers.
Leverage our recruitment data to gain insight into the effectiveness of our strategies and processes. Translate the insights into clear, actionable goals for continuous improvement of our hiring strategy. 
Cultivate strong relationships with active and passive talent to build a strong network for current and future opportunities.
Contribute to the development of a strong, highly focused interview training program for recruiters, hiring managers and interview teams. 
Be a brand ambassador – create a best-in-class candidate experience for everyone we talk to.
Our ideal candidate:
You have 3-5 years of experience working as a recruiter in the tech space, preference for at least one of those years in-house in a hyper-growth start up environment.
You have demonstrated success in sourcing people at the top of their fields, with experience recruiting for roles across the business including Engineering, Product, Marketing, Finance, Customer Success and Operations. 
You have developed a recruitment strategy focused on relational hiring over transactional. Fewer reqs with higher touch. 
You are well versed in behavioural interviewing techniques.
You exhibit high attention to detail in everything you do.
You have a passion for the business you support and think holistically to understand its strategy and competitive positioning.
You're not just comfortable with ambiguity, you thrive in it!
More about Dapper Labs:
Dapper team members are humble and curious builders who share a passion to make the world a more open and empowering place through adoption of decentralized systems. Our people are our greatest strength: our diverse crew flourishes in a distributed hierarchy where personal autonomy and professional growth are encouraged. We value our culture above else: regardless of where you came from, what you studied, or who you used to work for, your role here will necessitate both a high level of creativity and strategic thinking on complex issues. Our people are what makes our team special - because of that, we work hard to provide our full-time team members with perks that make their lives better by offering:
○ Flexible vacation & work policy - as we accomplish our goals, time off is more than a must. We offer minimum 15 days off per year with no hard limit for our high impact individuals. As a remote-first company, live and work from where it suits you best.
○ Diverse opportunities for learning and development - we provide resources for conferences, classes, books, and other opportunities to maintain and expand your skill set and professional growth.
○ Fitness reimbursements - stay fit with our reimbursements for health-related benefits like gym memberships, fitness apps, and personal training.
○ Top-Line equipment - in addition to receiving a company smartphone of your choice with a paid voice/data plan, every team member receives a generous equipment budget to try new gadgets, tools, and platforms.
○ Flexible parental leave policies - We understand the importance and demands of a growing family. In addition to state, provincial, and federal leave allowances, parents on the team have the flexibility to work from home or take days off when family needs to come first.
○ When safe to return to our office, those in Vancouver who choose to do so can fuel up with healthy snacks and coffee, get fit with an onsite gym, recover with onsite RMT/acupuncturist, and meet the many furry friends of our dog-friendly office!
At Dapper Labs we recruit the best and foster an environment that empowers our team. That means a workplace that is diverse, inclusive, and open-minded. We welcome applicants of all backgrounds, regardless of race, colour, religion, sexual orientation, gender identity, national origin, or disability. Don't sweat it if you don't have everything listed in the above requirements. Our values include continuous improvement and curiosity. If you have some of these qualities and believe that this is the position that will make you excited to work every day, then we want to hear from you! 
Apply
Your application has been successfully submitted.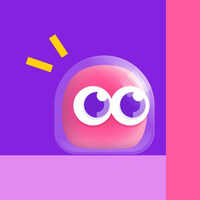 The serious business of fun and games on the blockchain No jargon or nonsense. Just good fun. Dapper Labs uses the power of play to deliver blockcha...