Lead Customer Support Agent (Games, NBA)
This job is no longer accepting applications.
Dapper Labs is looking for a driven individual to join our Customer Experience team to help support our growing community through our bleeding-edge products. With your help, we hope to build a strong community around our suite of products to bring the benefits of blockchain to the masses!
The ideal candidate has a deep understanding of what is required to educate and scale online communities. This requires a high level of engagement, adaptability and the confidence to move quickly. You possess a natural curiosity for complex issues and don't shy away from digging into the weeds to find the best solution for both our community and for our internal teams. You're passionate about new tech and aren't afraid to mix it up with a wide audience of tech-newbies, developers and a mainstream audience. Your previous experience in the field will also help us determine which tools and support channels will help the team succeed. The opportunity and freedom to come up with fun and creative ways to educate and engage with a highly engaged community should be very exciting to you. 
You can also flex your high-level communication skills to take learnings back to stakeholders and empower our product teams to improve the overall product experience. Strong communication will be key as you're not looking for a traditional customer support role–you're looking to learn, grow, and scale a new community around a first of it kind technology.
What we'll accomplish together:
Given our global audience, you must be comfortable with the idea of a flexible schedule to ensure our community is properly served. Namely, this includes working some weekends and holidays on a rotating basis.
With your expert knowledge of both traditional customer service and community engagement, we will field support requests from not only a mainstream audience, but developers, technology enthusiasts and hobbyists.
We will champion the user's voice across the company to ensure no issues or feedback fall through the cracks.
We will follow, review, and work cross-functionally with other disciplines to test new product developments to stay several steps ahead of potential support issues.
Perform routine retros to identify trending issues to correct usability snags (and other surprises).
Hone our help documentation and internal processes with the objective of lightening the support load so our community can enjoy our experiences issue free.
A bit about you:
You've worked in customer success for 2-3 years and have experience either working directly with online communities or in a leadership capacity.
Your writing is clear, concise, empathetic and 99.9999% of the time typo-free. 
Your communication skills are impeccable. Full stop.
You are able to retain an enormous, ever-changing set of specific details, and live for the little blast of dopamine that comes from connecting the pieces.
Extra credit: you're already highly engaged in the NBA community, previously worked in new-tech, already have knowledge of the crypto-space and may even own some cryptocurrency yourself!
A little about us:
Dapper Labs is the world's first blockchain entertainment company. We are the creators of industry leading experiences including CryptoKitties and NBA Top Shot, as well as Dapper Wallet: the simplest way to manage your assets and use the blockchain. In addition, we are the developers behind Flow: a new decentralized blockchain and cryptocurrency developed from the ground up for scalability and ease of use.
Dapper Labs' mission is to make the world a more open, empowering, and enjoyable place through consumer adoption of decentralized technologies. We have raised over $50M from leading VCs including Fred Wilson (USV), Chris Dixon (Andreessen Horowitz) and David Pakman (Venrock) as well as Samsung and Google Ventures. We also have incredible angel investors including top athletes and artists as well as the founders of Dreamworks, Electronic Arts, Zynga, Reddit, AngelList, and Coinbase, among others.
More about Dapper Labs:
Dapper team members are humble and curious builders who share a passion to make the world a more open and empowering place through adoption of decentralized systems. Our people are our greatest strength: our diverse crew flourishes in a distributed hierarchy where personal autonomy and professional growth are encouraged. We value our culture above else: regardless of where you came from, what you studied, or who you used to work for, your role here will necessitate both a high level of creativity and strategic thinking on complex issues. Our people are what makes our team special - because of that, we work hard to provide our full-time team members with perks that make their lives better by offering:
○ Flexible vacation & work policy - as we accomplish our goals, time off is more than a must. We offer minimum 15 days off per year with no hard limit for our high impact individuals. As a remote-first company, live and work from where it suits you best.
○ Diverse opportunities for learning and development - we provide resources for conferences, classes, books, and other opportunities to maintain and expand your skill set and professional growth.
○ Fitness reimbursements - stay fit with our reimbursements for health-related benefits like gym memberships, fitness apps, and personal training.
○ Top-Line equipment - in addition to receiving a company smartphone of your choice with a paid voice/data plan, every team member receives a generous equipment budget to try new gadgets, tools, and platforms.
○ Flexible parental leave policies - We understand the importance and demands of a growing family. In addition to state, provincial, and federal leave allowances, parents on the team have the flexibility to work from home or take days off when family needs to come first.
○ When safe to return to our office, those in Vancouver who choose to do so can fuel up with healthy snacks and coffee, get fit with an onsite gym, recover with onsite RMT/acupuncturist, and meet the many furry friends of our dog-friendly office!
At Dapper Labs we recruit the best and foster an environment that empowers our team. That means a workplace that is diverse, inclusive, and open-minded. We welcome applicants of all backgrounds, regardless of race, colour, religion, sexual orientation, gender identity, national origin, or disability. Don't sweat it if you don't have everything listed in the above requirements. Our values include continuous improvement and curiosity. If you have some of these qualities and believe that this is the position that will make you excited to work every day, then we want to hear from you! 
Apply
Your application has been successfully submitted.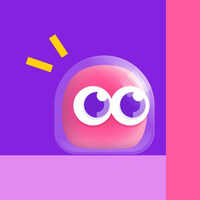 The serious business of fun and games on the blockchain No jargon or nonsense. Just good fun. Dapper Labs uses the power of play to deliver blockcha...