Senior Product Manager (Developer Experience)
This job is no longer accepting applications.
Dapper Labs is the creator of industry-leading experiences including CryptoKitties and NBA Top Shot, as well as Dapper, the simplest way to manage your assets and use the blockchain. We are the original developers behind Flow, a new decentralized blockchain and cryptocurrency designed from the ground up for scalability and ease of use.
Flow is currently fully functional and operating in mainnet, powered by hundreds of nodes distributed around the world and running several consumer applications, including NBA Top Shot. As a new protocol, Flow still has a lot of work left to create the best experience possible for our current community of developers while expanding our offerings and to reach even more developers. Our goal is to build the most vibrant development ecosystem on Flow.
What we'll accomplish together: 
Develop a strategy and roadmap that prioritizes the key needs of our community in order to create and establish a thriving developer community.
Defining and evangelizing Flow's developer tools (https://docs.onflow.org/), guidelines, and support resources
Can build and operationalize a team of engineers, marketers, and support roles to onboard thousands of developers into the Flow ecosystem.
Uses user research to discover first principles and bolster understanding of developers core needs as they build, deploy, and operate their Flow applications
About Flow
Flow is a new smart contract blockchain built from the ground up for performance and developer experience – without compromising on decentralization. Instead of networks like Ethereum, where every node in the network performs the same work equally, the Flow architecture allows nodes to specialize based on their hardware capacity as well as their financial stake – dramatically increasing performance while maintaining wide participation.
Compared to sharding, the Flow architecture means the separation of labor between nodes is vertical (across the different validation stages for each transaction) rather than horizontal (across different transactions). In other words, every node still participates in the validation of every transaction, but they do so only at one of the stages of validation. The result is that Flow is the first decentralized network that can maintain a developer friendly, ACID-compliant execution environment at scale. This is critical for composability: https://a16z.com/2018/12/16/4-eras-of-blockchain-computing-degrees-of-composability
About Dapper Labs
Our mission at Dapper Labs is to make the world a more open, empowering, and enjoyable place through consumer adoption of decentralized technologies. We have raised over $50M from leading VCs including Fred Wilson (USV) and Chris Dixon as well as Venrock, Samsung, Google Ventures, NBA players, and global artists, among others. Dapper Labs partners include the NBA and NBPA, the NFL-PA, Ubisoft, Warner Music, Turner, Dr. Seuss, Genies, and the UFC, as well as 100+ others.
Dapper team members are humble and curious builders who share a passion to make the world a more open and empowering place through adoption of decentralized systems. Our people are our greatest strength: our diverse crew flourishes in a distributed hierarchy where personal autonomy and professional growth are encouraged. We value our culture above else: regardless of where you came from, what you studied, or who you used to work for, your role here will necessitate both a high level of creativity and strategic thinking on complex issues.
We recruit the best and foster an environment that empowers our team. That means a workplace that is diverse, inclusive, and open-minded. We welcome applicants of all backgrounds, regardless of race, colour, religion, sexual orientation, gender identity, national origin, or disability. Even if you feel you don't meet all the requirements listed above, we encourage you to apply!
More about Flow:
At Flow we recruit the best and foster an environment that empowers our team. That means a workplace that is diverse, inclusive, and open-minded. We welcome applicants of all backgrounds, regardless of race, colour, religion, sexual orientation, gender identity, national origin, or disability. Don't sweat it if you don't have everything listed in the above requirements. Our values include continuous improvement and curiosity. If you have some of these qualities and believe that this is the position that will make you excited to work every day, then we want to hear from you! 
Our people are what makes our team special - because of that, we work hard to provide our full-time team members perks that make their lives better by offering:
○ Flexible vacation & work policy - as we accomplish our goals, time off is more than a must. We offer minimum 15 days off per year with no hard limit for our high impact individuals. As a remote-first company, live and work from where it suits you best.
○ Diverse opportunities for learning and development - we provide resources for conferences, classes, books, and other opportunities to maintain and expand your skill set and professional growth.
○ Fitness reimbursements - stay fit with our reimbursements for health-related benefits like gym memberships, fitness apps, and personal training.
○ Top-Line equipment - in addition to receiving a company smartphone of your choice with a paid voice/data plan, every team member receives a generous equipment budget to try new gadgets, tools, and platforms.
○ Flexible parental leave policies - We understand the importance and demands of a growing family. In addition to state, provincial, and federal leave allowances, parents on the team have the flexibility to work from home or take days off when family needs to come first.
○ When safe to return to our office, those in Vancouver who choose to do so can fuel up with healthy snacks and coffee, get fit with an onsite gym, recover with onsite RMT/acupuncturist, and meet the many furry friends of our dog-friendly office!
Check out our careers page to learn more about what other benefits we offer!
Apply
Your application has been successfully submitted.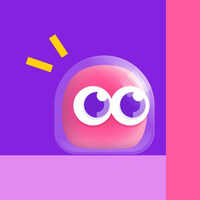 The serious business of fun and games on the blockchain No jargon or nonsense. Just good fun. Dapper Labs uses the power of play to deliver blockcha...