Lead Developer Advocate (Dev Experience Team)
This job is no longer accepting applications.
As a Developer Advocate you'll help shape many aspects of the Flow developer community ecosystem, from global strategic initiatives increasing top-of-funnel, to the dev tools and documentation needed to provide a first-class experience. You'll collaborate with the Marketing team to roll out campaigns in new regions for community activation, run programs to increase dev community engagement, and work closely with the Product and Engineering to produce the content needed to offer smooth onboarding for all new ecosystem developers.
You'll create impact by:
Creating support materials needed to empower developers: documentation, tutorials, and a self-paced learning curriculum
Managing our Dev Ambassadors program, overseeing top-funnel developer engagement and support in a scalable way that can be rolled out globally
Relaying Flow design decision process, value differentiation, tech comparison, and kick-off discussions about future-facing designs/ideas
Helping to shape programs (e.g. bootcamps, dev grant process, improvement proposals, etc.) for dev community outreach and engagement across key regions
Helping with weekly product release communications, announcing important features (or breaking changes), and acting as first-in-line tech support for Forum/Discord (with the goal of gathering feedback on improving the self-serve path in collaboration with the DevX team)
Requirements
At least 3-5 years in a developer community growth role or similar
A strong computer science background and understanding of developer decision frameworks
Experience growing developer communities in new regions, often with different cultures and backgrounds
Experience rolling out learning materials, developer tooling like SDKs, technical webinars, or entire curriculums
More about Dapper Labs:
Dapper Labs is the world's first blockchain entertainment company. We are the creators of industry-leading experiences including CryptoKitties and NBA Top Shot, as well as Dapper Wallet, the simplest way to manage your assets and use the blockchain. We are also the original developers behind Flow, a new decentralized blockchain designed from the ground up for scalability and ease of use.
Our mission at Dapper Labs is to make the world a more open, empowering, and enjoyable place through consumer adoption of decentralized technologies. We have raised over $300M from leading VCs including Fred Wilson (USV) and Chris Dixon as well as Venrock, Samsung, Google Ventures, Coatue, NBA players, and global artists, among others. Dapper Labs partners include the NBA and NBPA, the NFL-PA, Ubisoft, Warner Music, Turner, Dr. Seuss, Genies, and the UFC, as well as 100+ others.
Apply
Your application has been successfully submitted.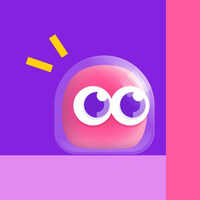 The serious business of fun and games on the blockchain No jargon or nonsense. Just good fun. Dapper Labs uses the power of play to deliver blockcha...