Art Director
This job is no longer accepting applications.
The NBA, NBPA, and Dapper Labs have teamed up to create NBA Top Shot, a revolutionary new experience in which jaw-dropping plays and unforgettable highlights become collectibles that you can own forever. NBA Top Shot is a first-of-its-kind officially-licensed NBA experience. NBA fans can truly own a piece of the action and trade with friends for real money in a new kind of hoops economy. NBA Top Shot launched in private beta 6 months ago and has since seen accelerated growth, with over $200M in the last 30 days.
We're hiring a full-time Art Director to join NBA Top Shot's in-house Creative team.
The Creative team at Dapper Labs is a multi-disciplinary group with specialisms spanning marketing, illustration, graphic design, and motion. We pride ourselves on fostering a dynamic, knowledge-sharing culture, with regular design reviews and design presentations in which to participate. Our workplace is diverse, collaborative, and fast-paced. As a member of the team, you'll have ownership over your designs, get regular feedback to help you improve, and enjoy the freedom to champion new and fresh ideas.
At Dapper, you'll work on highly visible portfolio pieces, collaborate with team members across a multitude of disciplines, and defy the limits of what audiences can expect from our products each day.
About the role:
Engage the next generation of NBA fans with compelling visuals, working from concept through execution to create NBA caliber assets
Partner with Marketing to run experimental campaigns that deliver data-driven results to support the growth of our user base
Leverage fandom to produce social media content that is appropriate for each channel and connects with fans
Join an experienced Creative team and work directly with Top Shot's Head of Creative, Denise Schwenck, on campaigns/creative, while reporting to Dapper Labs' Design Director, Courtney McNeil
More about Dapper Labs:
Dapper Labs is the world's first blockchain entertainment company. We are the creators of industry-leading experiences including CryptoKitties and NBA Top Shot, as well as Dapper Wallet, the simplest way to manage your assets and use the blockchain. We are also the original developers behind Flow, a new decentralized blockchain designed from the ground up for scalability and ease of use.
Our mission at Dapper Labs is to make the world a more open, empowering, and enjoyable place through consumer adoption of decentralized technologies. We have raised over $350M from leading VCs including Fred Wilson (USV) and Chris Dixon as well as Venrock, Samsung, Google Ventures, Coatue, NBA players, and global artists, among others. Dapper Labs partners include the NBA and NBPA, the NFL-PA, Ubisoft, Warner Music, Turner, Dr. Seuss, Genies, and the UFC, as well as 100+ others.
Visit our website to learn even more about Dapper Labs, including information about benefits and perks.
Apply
Your application has been successfully submitted.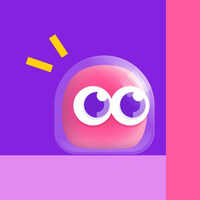 The serious business of fun and games on the blockchain No jargon or nonsense. Just good fun. Dapper Labs uses the power of play to deliver blockcha...